FOLIGEN REVIEW: IS IT AN EFFECTIVE TREATMENT FOR HAIR LOSS? CAN IT PROMOTE HAIR GROWTH AND PREVENT HAIR BREAKAGE?
http://www.healthplero.com/2017/11/foligen-review-is-it-effective-for-hair.html
It is very normal for us to lose a few strands of hair. However, it becomes a night mare when our hair sheds excessively, breaks rapidly, is dry, brittle , scanty, looks cranky and doesn't seem to grow at all. We are constantly searching for hair loss cure without knowing what caused the hair loss in the first place.
Our modern day lifestyle and products seem to contribute to this hair tragedy. Our nutrition is handicap and furthermore, we are exposed to harsh chemicals in the air, water and our hair care products.
The good news is there is a remedy for these hair setbacks. In this hair loss treatment review, we will look at how foligen promotes natural hair growth while being a hare loss cure at the same time.
Foligen is one of the supplements under the spotlight and it is highly sought after because of its purposed hair transformations. It is one of the best hair growth products out in the market. It is made up of essential vitamins for hair that promote hair regrowth.
In this review, you will know 2 things:
An in depth analysis of Foligen to see if it truly works
If it works, you will know how to use it and when to expect results plus any side effects
Lets begin....
WHAT IS FOLIGEN AND WHAT ARE THE BENEFITS?
Foligen is a dietary supplement that has been designed to do the following:
increase the rate of hair growth

Prevent dryness

Prevent hair loss

reduce the chances of hair breakage by strengthening your hair strands

support thicker and healthier hair

Improves your skin and nails
Foligen is made up of essential vitamins that are responsible for its numerous benefits to our hair. The essential vitamins in foligen include:
Folic Acid

- Folic acid is a water soluble vitamin and it is the synthetic version of folate, also known as vitamin B9. Folic acid helps our tissues(hair, skin, nails and organs) to grow[1]. It therefore stimulates hair growth in both men and women.
Regular consumption of folic acid has been found miraculously effective in preventing male pattern baldness. If you do not get enough folate through your diet, a natural supplement will help you meet up.
Vitamin B6

- Vitamin B6 is an important member of the Vitamin B-complex family. It activates the enzymes and chemical reactions that are responsible for starting the metabolism of hair proteins, keratin and melanin, in our hair follicles. Supplementation with Vitamin B6 has also been shown to promote hair growth [2]
Biotin

- It is also known as Vitamin B7. Biotin is an essential component for weight loss medicines. Biotin helps the hair by rebuilding it when it is damaged by the sun, harsh weather conditions, over shampooing and ironing.
Biotin deficiency causes abnormal metabolism of fatty acids, which possibly leads to hair loss, unexplained hair breakage, and thin, brittle, splitting hairs. By taking biotin, you can maintain healthy hair, and reduce hair loss [3]
Biotin is found in foods like eggs, legumes, avocado and berries.
This is an ingredient that is found in china and has been used for hundreds of years to support hair growth, It also slows down the graying process of our hair and has anti-aging benefits [4]
"bottom line, Foligen can enhance your healthy hair journey"
PACKAGING
A bottle of foligen contains 60 capsules. It will be very helpful if used at the initial stages, before the hair becomes seriously damaged. It can also be used to maintain a healthy hair.
COST OF FOLIGEN
A bottle of foligen cost $24.95 and the price reduces if the quantity ordered increases.
CLICK HERE
to buy Foligen and get a special discount of 5% off your online order and get 25% off your next order when you buy through this site.
WHY WE RECOMMEND FOLIGEN
1) The producers and marketers are honest and sincere. They have not made any outlandish claim or presented the product as a miracle supplement. Like any honest and genuine person, they clearly pasted what to expect and what not to expect on their website.
It has clearly it is not a miracle weight loss supplement and that you need to give the product time to work and they also encourage the user to adopt a healthy diet and lifestyle.
2) Foligen is a professional hair loss treatment. In other words, it is an effective treatment for hair loss. It is also being prescribed and recommended by nurses and physicians. It is also being recommended by renowned individuals in the health field such as Dr Axe and Mayo Clinic.
3) It is cheaper and yet effective
4) You will not be billed for reoccurring payments after you make a purchase. This is a very transparent move. Many online sites place customers on a reoccurring billing system and it makes people very angry. On the contrary, when you purchase foligen, they allow you to reorder it when you want to because the product is good.
5) They have a disclaimer which is clearly pasted at the bottom. Many sites are fond of hiding their disclaimers for fear that it will discourage people from buying.
HOW SHOULD YOU TAKE FOLIGEN?
2 tablets of foligen should be taken daily or as directed by a healthcare professional.
COUNTRIES WHERE FOLIGEN CAN BE SHIPPED TO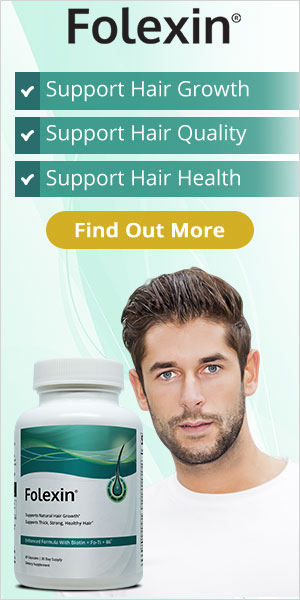 Argentina

Australia

Brazil

Canada

Chile

China

Egypt

Hong kong

Iceland

Indonesia

Japan

Malaysia

Mexico

Monaco

Montenegro

New Zealand

Paraguay

Peru

Philippines

Serbia

Singapore

South Africa

Switzerland

Thailand

Turkey

United States
If your country is not found here, You can have someone buy online and ship to you through any courier service found in your country, such as DHL or TNT.
There are no documented reports of any side effects associated with Foligen. However, in case you notice any side effects, contact your health care provider immediately.
In conclusion, Foligen will not help you if you are looking for immediate changes. It takes time for you to start seeing results. This is simply because it takes time for your body organs and processes to adapt.
Foligen is able to promote hair growth and restore it to its full healthy capacity but you have to give it time to work. It will take you months before you see positive results and most importantly, you eat healthy foods and lead a healthy life.
We therefor recommend Foligen for someone who is patient enough and passionate to succeed with their healthy hair journey. We also recommend it for those who want to maintain a healthy hair.
Food sources of Folate
Folate is a water soluble B vitamin that is very essential for our body. It is found naturally in foods. It cannot be stored in the body and it therefore requires that we eat foods rich in folate everyday.
Folic acid, the synthetic form of folate is one of the essential constituents of hair supplements that enhance growth, prevent breakage and treat baldness.
How much folate/Folic acid is required daily?
The amount of folate required per day depends on your age and condition. The average daily requirements are listed in the table below in micrograms (mcg) of dietary folate equivalents(DFE)
.
The

National institute of Health

recommends the following daily requirements.
| | |
| --- | --- |
| | |
| | |
| | |
| | |
| | |
| | |
| | |
| | |
| | |
| | |
| | |
| Breastfeeding teens and women | |
Top 33 Foods that are high in Folate
Beef liver is very high in folate. Unfortunately, it is very high in cholesterol so you have to be very careful with the amount you consume. Furthermore, very little amounts are found in other animal foods like diary products, eggs, seafood, meats and poultry.
The table below shows the top 33 foods that are high in folate. The values are in micrgograms (mcg) of Dietary folate equivalents (DFE).
Beef liver, braised, 3 ounces

Black-eyed peas (cowpeas), boiled, ½ cup

Breakfast cereals, fortified with 25% of the DV†

Rice, white, medium-grain, cooked, ½ cup†

Asparagus, boiled, 4 spears

Spaghetti, cooked, enriched, ½ cup†

Brussels sprouts, frozen, boiled, ½ cup

Lettuce, romaine, shredded, 1 cup

Avocado, raw, sliced, ½ cup

Broccoli, chopped, frozen, cooked, ½ cup

Mustard greens, chopped, frozen, boiled, ½ cup

Green peas, frozen, boiled, ½ cup

Kidney beans, canned, ½ cup

Peanuts, dry roasted, 1 ounce

Wheat germ, 2 tablespoons

Tomato juice, canned, ¾ cup

Crab, Dungeness, 3 ounces

Turnip greens, frozen, boiled, ½ cup

Papaya, raw, cubed, ½ cup

Yeast, baker's, ¼ teaspoon

Egg, whole, hard-boiled, 1 large

Vegetarian baked beans, canned, ½ cup

Fish, halibut, cooked, 3 ounces

Ground beef, 85% lean, cooked, 3 ounces

Chicken breast, roasted, ½ breast
We recommend that you try to include these foods in your diet everyday in order to get the most health benefits.